Water, Water Everywhere!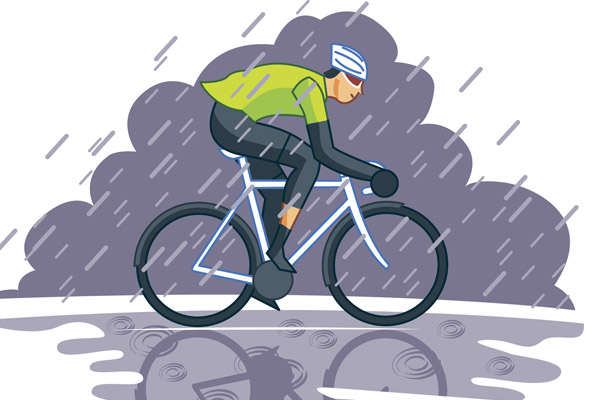 Todays Riders
Melvin

Chris

Irish John (VS Cycles)

Dougie (VS Cycles)

Adrian (British Cycling Disabled Team)

With grim, cold, wet weather from the outset this morning, it was swiftly decided that a quick bash up to Burnsall Cafe would be a sensible choice of route.
It was head down, ass up as we were buffeted by blustery squally showers. A fast ( ish ) pace was essential to avoid the ill effects of the cold setting in on Lycra clad bones.
Typical winter training. Clinging on to the wheel in-front whilst avoiding rain filled pot holes. Sleety snow started as we approached Cracoe with Minus 1 degree C registering on Johns Garmin. A hind puncture was the only thing to slow Melvin, which was efficiently attended to, as the rest of us shivered pathetically, and we were soon again rolling along.
A warm welcome at the Cafe was appreciated with great hospitality as usual. Once refueled and thawed, we hoped the weather would fair a little. It didn't!
Pressing on regardless past Bolton Abbey we enjoyed our first glimmer of sunshine  Splitting at Addingham, Keighley and Ingrow we made our separate ways home, to enjoy the satisfying post-ride feeling which is only obtainable by getting out there and turning a crank.
"  Winter Training rides, Win Summer Races "  APPARENTLY!
   Chris Smith